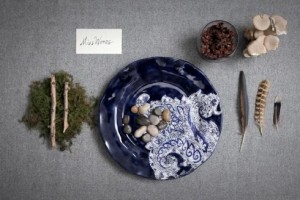 Whether its a birthday party, wedding, a simple dinner party or any other type of celebration big or small, entertaining naturally can be a challenging goal to meet.  Yet, it's an important one none the less.
Here on this page we'll try to help you reach that goal of entertaining naturally more easily regardless of the occasion.  We've got tips for green birthday parties, ways to make Holidays more eco friendly (but still just as fun!), and ideas for enjoying the company of friends and family while minimizing the impact of your celebrations regardless of the occasion!
Like all the other areas here at NaturalMammas.com, please share your ideas for entertaining naturally too!  We'd love to hear from you and enjoy brain storming and idea sharing because everyone is so wonderfully different.  What works for you may not work for me, but, it will likely be of great benefit to some other family (probably more than just 1) and they'll be grateful to find it here to help them entertain more naturally.
Tips and Tricks For Great Green Gift Wrapping
Use this tips and tricks forhttp://naturalmammas.com/wp-admin/post.php?post=1039&action=edit green gift wrapping and make all your loved ones, and the environment happy while you give eco friendl …
Tips For A More Natural Thanksgiving
Learn more about creating a more natural Thanksgiving celebration this year with these awesome tips and tricks from the Natural Mammas to green up your Thanksgiving table and the meal itself too.
Ideas For Green Halloween Treats
Candy is a big part of Halloween and Many families are looking for green Halloween treats to give their visitors instead of the standard big brand candy. Read on for some green Halloween treat ideas t …