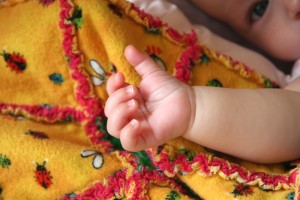 Babies are so pure when they're born; totally natural in every way.  Its can be an overwhelming honor to attempt to keep them that way!
There are so many toxins in the environment alone not to mention in baby clothes, toys, bedding even baby food its hard to know what to do.  We're here to help though!
This is the spot where you'll find all the information you need and more on raising a natural baby.  We'll serve up tips, tricks, and traditions gathered from mothers throughout time and around the world that we hope will help you find what you need to keep that natural baby as organic and pure as possible for this short time they're directly under your wing.
As they grow up – its a whole other ball game; hence the natural kids, and natural teens pages!
For this short little while though these vulnerable, lovely beings need us to watch over them during this special time, and we're here to help you do that in the most natural ways that will work for your family.
Diapering Your Natural Baby Part 2 | Elimination Communication
Diapering your natural baby is full of choices – so we've got a whole series on it! This part here is Part 2 – Elimination Communication. Come learn more about EC and consider whether it might be …
Diapering Your Natural Baby Pt 1 – Cloth Diapers
Part one of our series on Diapering Naturally will explore the pros and cons of cloth diapering. See if cloth diapers are right for your natural family here!