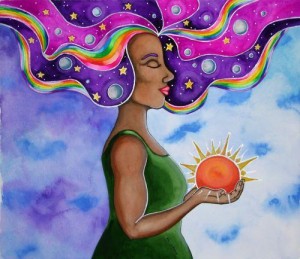 Beauty isn't only skin deep.  True, natural beauty results from the health and well being of all of the body's systems; mental, physical, and spiritual.
Given the society many of us live in today, we must put some focus on maintaining this natural beauty.  Otherwise, the tendency to get sucked into all of the "must haves" and "fads", the majority of which are incredibly unhealthy for you, is very high.
This is true for our children too.  Modeling positive ideas about beauty as well as creating a family lifestyle that embraces healthy ideals goes a long way toward helping our kids cultivate ways to be naturally beautiful as well as helping them stem the tide of unhealthy habits and perceptions our society so often has to offer.
Beauty is a hot topic, and, there is a lot to digest when you think about the complexities of it all.  There's safety in numbers though, and that's why we've compiled all this info on natural beauty.  Because then, together, we can all pursue ways to be naturally beautiful in a culture that would rather us, and our children, buy into a a very toxic notion of what "beautiful" actually means.