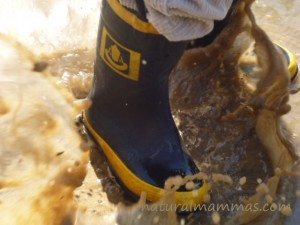 Raising natural kids in this often quite unnatural world can seem like an incredibly daunting task.  But, when you are able to access support and ideas from others trying to do the same thing, it doesn't seem quite so hard anymore.
Here, in this area of NaturalMammas.com, we'll do just that.  We'll swap ideas about all kinds of topics relating to raising our children in a natural way with a love for their earthly as well as technological world.
We can support each other here too as we make challenging decisions that might not seem so naturally oriented, but right for our individual kids all the same.
Best of all we can help each other keep nature in the fore front of our kids lives so that they too see the importance of well thought out plans and choices in life that include the impact on the environment as a part of the decision making process.
Build a Lego Christmas Tree Decoration | Photos and Instructions Included!
Learn how to make a custom Lego Christmas tree decoration right in this post. There are both verbal and photo instructions to help you along – but remember, the best Lego creations come from your own …
Why Simplicity Often Prevails in the Natural Toy box
Sometimes it's the simple treasures in a toy chest that live the longest in our hearts. Take a peek at one Natural Mamma's favorite simple toy and learn more about how to make the best decis …
Instructions For Reusing Your Old Crayons That Are Fast, Easy, and FUN!
Here are some easy instructions for reusing all those old crayon bits and pieces laying around. Its a quick process and uses things you're likely to have around the house. The kids can have fun w …
Greening The School Lunchbox On a Budget (& Dad's too!)
Tips and tricks for greening your school lunchbox (or work lunchbox) without spending a fortune!