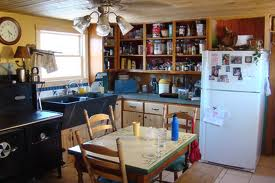 We never really intended on having a page of recipes on site, but once the garden harvest and farmers markets opened, we thought-Why Not! You know we both cook great food that our kids actually eat so we decided to share what we are cooking and hope you will do the same!
While eating organic is the ideal life, it isn't in the budget for many families, including some of ours. I think it is safe to say that in our houses, it is about the love you put into the meal that makes it stand above and that using food from the Earth is always better than food from the box. However, we aren't perfect and will never claim to be. My husband for instance loves Kraft Mac and Cheese and hot pockets. I wouldn't touch either with a ten foot pole, BUT we all co-exist and live and love just the same and our pantry is full of a variety of things. If you don't have the natural ingredients, always go with what you got and cook with love!
Naturally Healthy, Vegan Banana Bread Recipe
Natural Mammas favorite vegan banana bread recipe is now here. Enjoy it today and your natural family will have it all eaten up by tomorrow!
Finally Rocked the Oven-Fried Zucchini Cakes!
If you've struggled to get the right zucchini cake recipe then this is the right recipe for you. Delicious zucchini cakes for appetizers or entrees.
Spring Deliciousness-Rhubarb Crumb Cake
Wonderfully delicious use of Spring's bounty..the Rhubarb plant. Try this delicious rhubarb crumb cake perfect for breakfast, snacks and dessert!
Apple Crumb Muffins Everyone Will Love
Enjoy this tasty Natural Mammas' recipe for Apple Crumb Muffins! Yummy and easy to make this recipe is an excellent one to make with children too.
Chocolate Chip Cookie Recipe For Soft and Chewy Homemade Cookies
Still looking for the perfect chocolate chip cookie recipe? This may be it. Its mine anyway and this cookie recipe is perfect if your favorite type of chocolate chip cookies are big, soft and chewy! T …
Easy Recipe for Quick, Organic Garlic Carrots
Organic carrots are nutritious and oh so tasty! Take a look at this wonderfully easy recipe for garlic carrots your entire family is sure to love!
Corn Chowder – A Recipe Perfect For Those Cold Winter Days
This is an awesome recipe for vegetarian corn chowder. Makes a quick and easy winter meal that's hearty and nutritious. Enjoy with a fresh green organic salad and some homemade bread for a natura …
Homemade Hot Cocoa Recipe By The Cup
Enjoy this natural mamma's recipe for a cup of homemade hot cocoa all winter long. Just adjust the ingredients as necessary if there's more than just one enjoying the hot chocolate.
Peppermint Bark Recipe Featuring All Natural Candy Canes!
Check out this new natural mammas recipe for Peppermint Bark! Makes a great and easy homemade Holiday Gift or just a tasty Christmas treat! Natural candy canes round out this Peppermint Bark Recipe fe …
Breaking our Salmon Pattern
Want to do something a bit unusual with your wild caught salmon in your natural kitchen? Try this great recipe for feta-crusted salmon and be amazed at the marvelous flavor and texture.