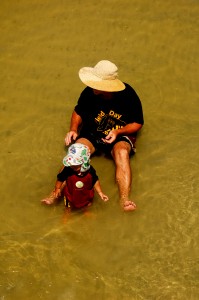 The site may be naturalmammas.com but we sure haven't forgotten all you natural pappas out there either.
It takes a LOT to be a great dad to your natural family, and we hope to celebrate all that here with natural moms and dads alike.
But, you're not just "Daddy" or "Honey" – You used to be someone else in your pre family years – and this is a spot to find ways to make time for that guy too.
Enjoy the information posted, share your own and if you have ideas for discussions or topics to be covered, let us know!  It's our goal to always keep the information flowing for all things natural, including great info to help all the guys out there be the natural pappas they want to be!
No items, feed is empty.