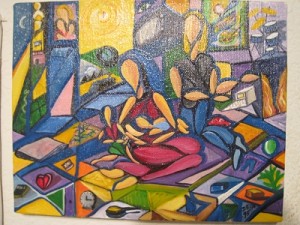 The Natural Family means something different to everyone when you get down to it.  At the core though everyone seems to feel that living a natural family lifestyle means that you consider the Earth in your day to day decisions, and that you are working to instill these values in your children too.
From there, The Natural Family can take many forms, all of which seem to be evolving all the time as we all work to do the best we can within the situation we're given.
Here in this section we'll discuss strategies to move toward accomplishing all of our lofty goals for our Natural Family, as well as commiserate about how to do the best we can, even when that means making a choice that's not exactly in line with our values, but is all our pocket book can afford.
Working toward living a more natural lifestyle also presents unique challenges for families as we're constantly involved with other community members and organizations that aren't exactly embodying the same gold we're focusing on.  Here, we've created a space to talk about managing these challenges and, being flexible when you can/need to.
From choices about birth, schooling, clothes, music, vacations, and so much more, there's information here to help you make the best decisions possible for your version of The Natural Family.
The Peace of Cooperative Games for Family Fun
Looking for a great way to introduce the experiences of winning and losing as well as cultivating teamwork and community play over competition, then read more about cooperative board games and their p …

Life and Death-It All Comes Naturally
Today I find myself on a very long car ride with the family for what will likely prove to be a very emotional weekend. Originally, our adventure was purely for pleasure including a stay at a hotel wit …