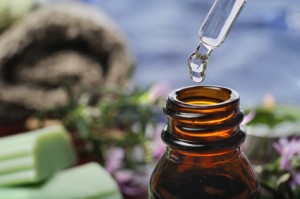 You never know when someone's going to need some type of remedy to fix them up; the probability of something happening is even higher when you've got a family.  Now, I'm definitely no boy scout – I'm not always prepared, it's actually quite the opposite – but, I do keep around a few staples in the medicine cabinet that we've come to rely on for our natural health care.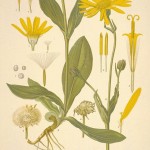 Arnica
The homeopathic remedy Arnica is definitely the first medicine I think of when I consider natural medicines we rely on here at our house.  It's amazing for bruises; we've avoided many a black and blue mark by taking Arnica after injuries.  And, it's just as good for sore muscles and trauma.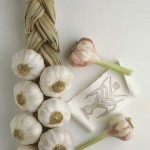 Garlic and Mullein Oil
Garlic and Mullein oil (or just garlic oil if you can't find it w/the Muellin) is excellent for curing ear infections.  In fact, I've known people to say they just stick a clove of garlic in their ear if it is achy and have avoided antibiotics that way too.   The oil form is a bit more comfortable to put in the ear than the clove and is highly effective in our experience; especially if you catch the ear infection/ache right at the start.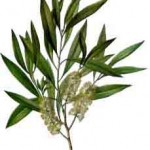 Tea Tree Oil
Tea Tree Oil has multiple uses in our home because of it's antibacterial properties.  For natural health care we've used tea tree oil as a soak for particularly nasty scrapes (just a few drops in a bowl of water and soak for a bit) and you can make a light antibiotic spray the same way just put into a bottle w/a spray nozzle.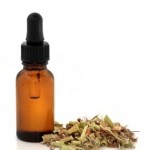 Valerian Root
I keep Valerian Root around as we all have difficulty sleeping from time to time either because of illness or sleeplessness.  A touch of Valerian is excellent for getting the sleep needed to heal and rejuvenate and it doesn't make you "need it" or feel "groggy" in the morning.  There are even formulations w/out alcohol made for children too.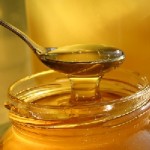 Honey
We all love honey!  Even when we're not sick but, especially when we're not feeling well.  Honey too has anti bacterial properties so is quite beneficial in many ways.  The kind of honey is somewhat important – organic honey is great, there is raw honey and that has even more health benefits and then there are certain types of raw honey that have more beneficial properties than others.  Any type of honey can be healing inside and out though.
Some of the ways you can use honey include taking spoonfuls to help coat a sore throat, in warm water to sooth a cough/respiratory illness, and on a bandage to help heal, fight infection, as well as to prevent the bandage from sticking to the wound.
What are your favorites?  Are there natural medicines you always keep stocked?  Some you can't stand?
Of course we all have to make different choices about our health care from time to time and there have been quite a few situations in my life where I'm exceedingly grateful that allopathic medicine has been there to help return someone I love back to health too.  Maybe there are some medicines you rely on that might not be described as exactly natural but are totally essential.
Please, come share about what you've got in your medicine cabinet so we can all stay healthy and heal our families as naturally as possible.
Nature Is Random…So Are These