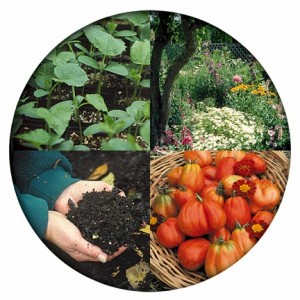 Creating and maintaining a garden can be a wonderful activity.  Many think it will be too much work or they don't have a "green thumb", but, here at NaturalMammas.com we think everyone, including the kids, can find some type of enjoyment from gardening.
To help you along the way we'll offer up organic gardening tips and tricks, info on ways to include even the youngest children in the garden, as well as alternative ways to get fresh veggies, fruits, herbs and flowers that even those with the "brownest thumb" can enjoy!
After all, growing your own organic food, medicine and even your own flowers is one of the most natural things around! Enjoy it and all the bounty organic gardening creates.
Fall Organic Gardening Tips
Fall is an excellent time to be in the garden.  While much of what you've planted over the summer is coming to a close.  There is a lot you can still do in your organic garden both to continue t …
Amaryllis – Instructions For Year Round Care And More
Learn more about the Amaryllis plant and find instructions on how to make your Amaryllis bloom again year after year!
Ideas For Repurposing Items From Around The House Into Eco-Friendly, FREE Seed Starting Supplies!
Enjoy these ideas for repurposing items found around the house to help you create seed starting supplies. Now you can start your seeds the eco friendly way and FOR FREE! Learn more now.