Many natural families know that how you spend your money matters.  With this in mind lots of folks have begun shopping at thrift stores and enjoying quite a few advantages from their new choice.
Never thrifted yourself?  Here are just a few of the reasons you should start shopping at thrift stores.
Eco Friendly
Shopping at thrift stores is incredibly eco friendly.  You're reusing items instead of buying new.  This helps keep others unwanted or unused items out of land fills, reduces the amount of energy used to produce and transport the things you do need and use, and eliminates new items needing to be produced for you in the first place.
Easy On The Pocket Book
Shopping at thrift stores makes buying clothing, housewares, shoes, and more cost less than purchasing these same items new would.  Many shops even have bag days or half off sales, volunteer for discounts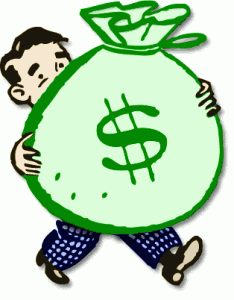 opportunities, and other ways to save even more on your thrifted treasures.
Support Non Profits Instead Of Big Box Giants

While not all second hand stores are a funding stream for non profits, many are.  Organizations that represent charities from animal welfare, to domestic violence, to places of worship, and countless others use thrift stores as one of many ways they fund their programs.  Goodwill and The Salvation Army are two of the most well known charities that have used second hand stores to help keep their charity work going strong, and these funding streams have become even more important as social service agencies face intense budget cuts at the local, state, and federal levels.
Be Certain What Your Hard Earned Money Is Supporting
Many companies today produce new items under very questionable circumstances.  Whether they're polluting the environment, abusing their workers, or even using child labor, you can avoid all these ethical issues by shopping at thrift stores.
When thrift shops aren't owned by charities as described above,  they're usually owned by the person working there or at least someone local and near by.  And, because of the way they operate (selling reused items), your money is never going to support any of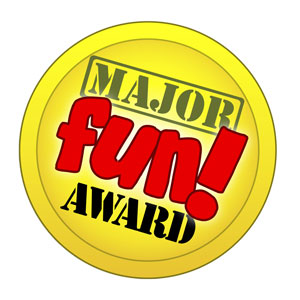 these or other unethical practices often used by companies that make new products.
Fun and Exciting Shopping Experience
If all these fantastic reasons to shop at thrift stores isn't enough, all the fun and excitement of finding some amazing deal or some beautiful piece is the cherry on top!  The high of thrifting is something that's hard not to work for once experienced.  It usually requires time and repeat trips, but, the rewards are so neat and special that it's all worth i!
There really are so many advantages to thrifting, please take a minute to share with the rest of us natural mammas and pappas why you enjoy patronizing your local thrift shops, and if you're up for it, post some pictures of your favorite thrifting finds!  We always love hearing from our readers and, it makes switching to a more natural family lifestyle even easier and inspirational the more we share together!
Nature Is Random…So Are These